Engineering and Computer Science
Matt Oliver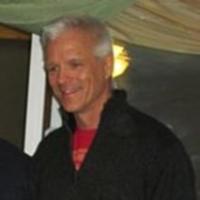 University Writing Program
Matt Oliver began his professional life as a jet mechanic, but when the facility in Norfolk where he worked closed, he started a small business. After doing each of these jobs for approximately 10 years, he decided to return to school for an undergraduate degree and continued to complete his graduate work in 2003.
In 2003, Matt started teaching at Old Dominion University in Norfolk, Virginia, where he taught Technical Writing, Writing in The Disciplines, Business Writing and Advanced Composition. He also served for five years as the Writing Program Administrator.
In 2014, he moved to UC Davis, where he teaches Writing in Engineering, Writing in The Sciences, Technical Writing and Advanced Composition for the UWP. Additionally, he's done writing and communications consulting work for the Department of Defense, Engineering contractors, and the California Department of Fish and Wildlife.
A Message to Students and Parents
I learned the value of educational travel most vividly when my own children completed their undergraduate study abroad programs. They returned with a renewed appreciation and understanding of their own culture and of family as well as gaining professional specific skills that helped them find work after graduation. I also recognize the role reflective writing played in helping the process and clarify their experiences.

I am excited by the opportunity to work with you during your own international endeavors to help you maximize the benefits of your internships both personally and professionally."