Political Science at the London School of Economics
Ryan Hübert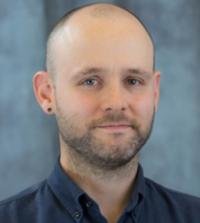 Political Science
Ryan Hübert is an Assistant Professor in the Department of Political Science at the University of California, Davis. His research uses game theory and quantitative methods to study political institutions and the behavior of government officials. His substantive interests include courts and policing, criminal justice, identity and discrimination, and corruption and special interest influence on politics. He received a Ph.D. in political science and an M.A. in economics from the University of California, Berkeley, as well as an M.P.A. from Columbia University and a B.A. in politics and economics from Brandeis University. Prior to his graduate training, he was a paralegal at Cleary Gottlieb Steen & Hamilton LLP in New York, and interned at the U.S. Embassy in Norway.
A Message to Students and Parents
For much of my adult life, I have straddled multiple cultures. I went to high school in both Europe and the US, and my family is now spread across both continents. Spending time abroad as a young person was a formative experience for me, and it played an important role in shaping my career as a researcher. My interest in studying how political institutions work was partly inspired by seeing how the government worked in Norway (where I lived), and noticing that people's interactions with government and government officials looked radically different than what I had seen growing up in the southeast US.

It can be very humbling to experience others' cultures. But, as my own experience demonstrates, doing so can spark new ideas, create new passions, and bring about new ways of understanding one's own community. I believe this kind of experience is especially important for those who aspire to build careers in public service, policymaking or politics. Seeing how things work in other societies—and especially in other political contexts—can expand one's conception of the range of possibilities, while also helping to clarify what kinds of political or practical limitations are universal (or nearly universal) across societies. As an instructor in the Political Science at LSE program, I hope to challenge students to explore these issues in depth and to take full advantage of opportunities to experience the cultural richness and diversity that both London and LSE have to offer."
Tags