Virtual – Engineering and Computer Science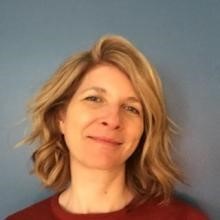 University Writing Program (UWP)
Melissa Bender is a Continuing Lecturer in the University Writing Program at the University of California, Davis, where she earned her Ph.D. in English. She also holds an MFA in Fiction Writing from the University of Pittsburgh. She is the editor of Contested Commemoration in U.S. History (Routledge, 2020), author of Who's Your Source? (Broadview Press, 2019) and Twenty Writing Assignments in Context (McFarland, 2017) and the translator of La Caricature 1830-1835 (Alan Wofsy Fine Arts, 2017), a collection of 19th century French political cartoons. She has taught writing for over twenty-five years and currently teaches courses in visual rhetoric, history writing, science writing, and writing in the health professions. She has led UC Davis Summer Abroad programs in England, France, and Italy, and a Quarter Abroad program in Sydney, Australia. In summer 2018, she led a USA study course, which studied the visual rhetoric of the iconic American landmarks of Washington, D.C. and New York City.
A Message for Students and Parents 
To say that I am an avid traveler is an understatement. When I am not actually traveling, I am planning my next trip. From 2003 to 2005, I lived and taught English in Bordeaux, France. And, in the last five years, I have traveled in England, Italy, France, Iceland, Sweden, Spain, Mexico, Colombia, and Australia, as well as number of U.S. cities, including New Orleans, Chicago, and Boston. My drive to travel arises from a deep curiosity about the world and a desire to continue learning. For, although I have been an educator for over two decades, I also view myself as a lifelong student. I look forward to guiding students through what may be a life-changing internship experience."