The University of California, Davis, has been named one of the top producers of U.S. Fulbright students for 2018-19, according to the U.S. State Department's Bureau of Educational and Cultural Affairs.
The Chronicle of Higher Education released the list of Top Producers of Fulbright Scholars and Students today, with UC Davis ranking in the top 40 for research institutions producing student Fulbright students, placing first among UC's for student Fulbright awards.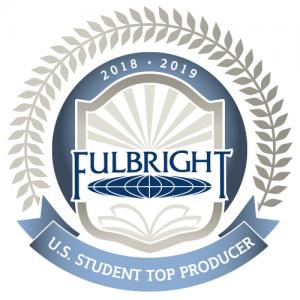 Since its inception in 1946, the Fulbright Program has provided more than 390,000 participants—chosen for their academic merit and leadership potential—with the opportunity to exchange ideas and contribute to finding solutions to shared international concerns. Over 1,900 U.S. students, artists and young professionals in more than 100 different fields of study are offered Fulbright Program grants to study, teach English, and conduct research abroad each year. The Fulbright U.S. Student Program operates in over 140 countries throughout the world.
The Fulbright U.S. Student Program is a program of the U.S. Department of State, funded by an annual appropriation from the U.S. Congress to the Bureau of Educational and Cultural Affairs, and supported in its implementation by the Institute of International Education.
Continue reading at Global Affairs...
---
About UC Davis Study Abroad
UC Davis Study Abroad integrates global opportunities into the academic experience, supporting 1,300 students each year in studying across 30 countries, exploring the world, and gaining valuable skills and competencies. In the quest for Global Education for All, Study Abroad goes beyond traditional programs to meet the academic, personal and professional needs of UC Davis' diverse and driven student body.
As a part of Global Affairs at UC Davis, Study Abroad aims to inspire global curiosity, understanding, and engagement.
Category